ARTICLE BY: Chris Locke, CEO Europe -Rainmaking | Published: 26 JULY 2020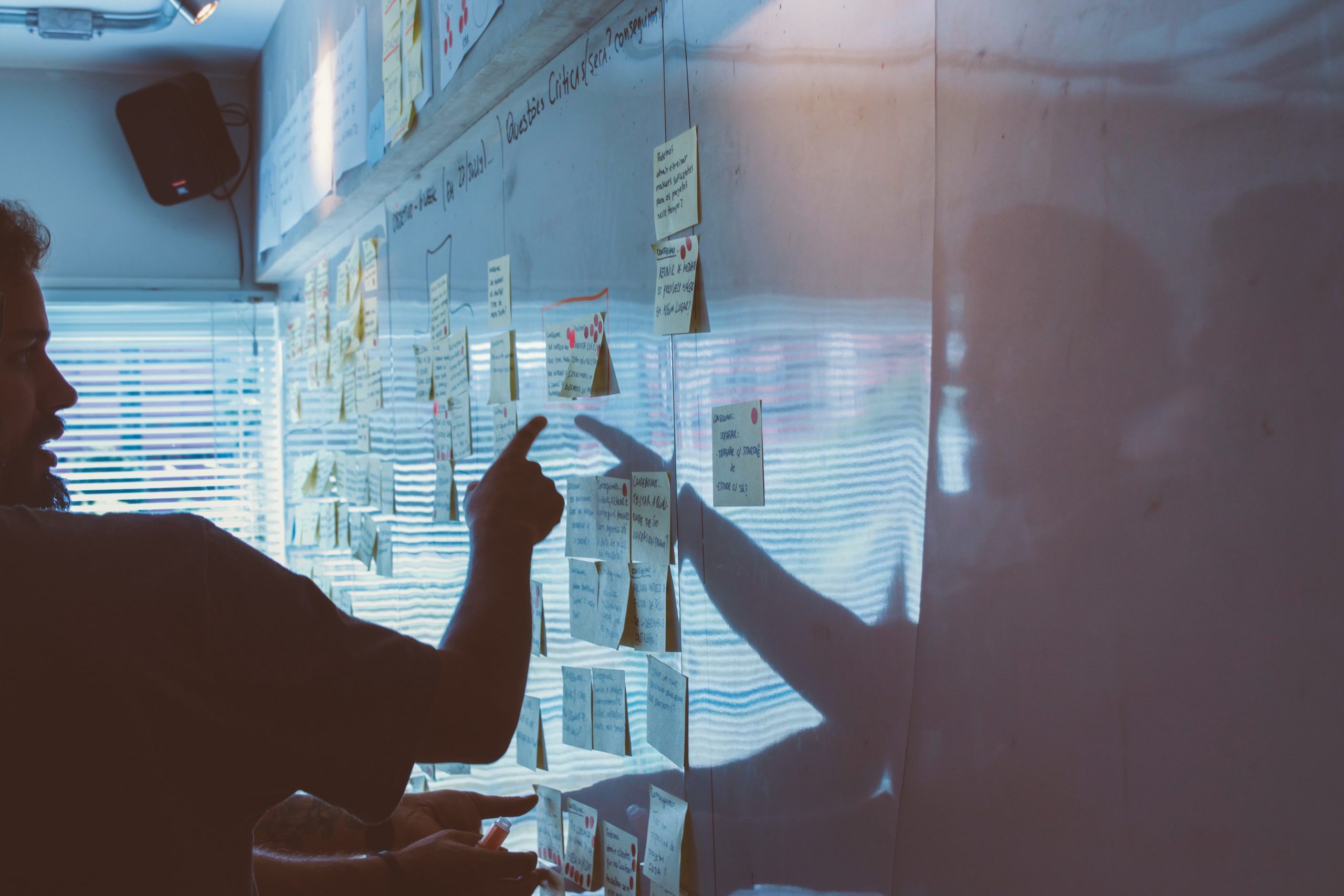 CORPORATES NEED TO MOVE BEYOND TRADITIONAL REDUNDANCY APPROACHES AND START THINKING PEOPLE FIRST. WITH ONE-THIRD OF THOSE MADE REDUNDANT WANTING TO START THEIR OWN BUSINESS, WE NEED TO TEACH THEM HOW TO FISH IN THE LAND OF STARTUP AND BE SUCCESSFUL. NOT JUST BECAUSE IT'S THE RIGHT THING TO DO BUT BECAUSE IT HAS A POSITIVE IMPACT ON EVERYONE.
On May 5th Co-Founder and CEO Brian Chesky of Airbnb shared with everyone his open letter to his employees. What makes this letter so impactful wasn't just the unfortunate news of redundancies as much as it was the level of openness, honesty and respect with which the message was delivered. As we all know we are living through unprecedented times, and how businesses and leaders will conduct themselves will have a fundamental and lasting impact on not just the lives of departing employees or even the economy, but the futures of their industries and their brands.
More than ever, we need and deserve organisations that live the values of people first. That act and treat others with as much common decency as humanly possible. Not just for positive PR or because it sounds good to shareholders but because it's time for all of us to operate with genuine authenticity and respect.
In a world where the dollar has been the lead driver time and time again, we now have to move the focus instead to how we empower people, put departing teams first, will be a challenging shift for some management teams and even whole industries. Still, it is one of the silver linings that must come out of this epidemic. Taking the lead and treating everyone as being more important than the bank balance and giving them hope and a new potential future is about doing the right thing.
But if doing the right thing isn't enough then make sure you understand the impact of redundancies. A study by Leadership IQ found that 74% of layoff survivors say their own productivity has dropped. An astonishing 77% surveyed see errors being made at work. And the 61% of remaining workers who have less confidence in their company's future prospects are probably correct as a research team from Auburn University, Baylor University, and the University of Tennessee found that companies that have layoffs are twice as likely to file for bankruptcy as companies that don't have them. This makes doing the right thing even sweeter.
What does it doing the right thing look like?
Chesky made some of the right steps as he states: "For the remainder of 2020, a significant portion of Airbnb Recruiting will become an Alumni Placement Team. Recruiters that are staying with Airbnb will provide support to departing employees to help them find their next job." A fantastic approach and one to be applauded, however the challenge we now face as a global community is that it isn't only Airbnb that are shrinking their workforce. As the announcements continue, there will be more people than roles available for the recruiters to find a placement. Traditional outplacement is not particularly effective even at the best of times but when whole industries have been impacted the success rate is bound to be lower.
This poses the question about what support looks like? Can Organisations start thinking differently about what support could and should look like for employees leaving?
Interestingly prior to Covid-19, Direct Line for Business ran a study announced in Sep 2019 which concluded that:
4m people have started their own business after redundancy.
More than a third of workers who have been made redundant used the experience as an opportunity to start working for themselves.
Just 44 per cent% of those who have been made redundant want to go back to being an employee.
The opportunity of redundancy
This insight into what exiting employees may want out of their next steps illuminates a whole new path of redundancy support. What if it isn't just about finding a similar job for departing employees but finding a completely new life plan, or given the opportunity, for realising a long-held dream of starting something new? Or possibly even giving someone the freedom to fix a problem in their existing industry that just can't be done within existing legacy systems.
In the past, supporting your redundancies in this degree would be unheard of. But now more than ever we must work collectively to see the opportunities wider than just our front door. By reworking redundancy approaches to up-skill and assist that third who wish to become a freelancer, founder or small business owner, we will be creating the environment by which we might successfully bring our economy back quicker and even better, healthier.
We must start thinking broader, operating with authenticity and leveraging resources in a way that have a lasting impact to help get ourselves out of the impending crisis. The old saying has never been more poignant: Give a man a fish, and you feed him for a day; teach a man to fish, and you feed him for a lifetime.
And as cheesy as it may sound, let's start working differently and for those that wish to fish in the startup waters, let's start giving them the tools and pathways to success. Starting a business isn't something we learn in school, it isn't an obvious path, and the numbers speak for themselves.
If the organisations tha are making those tough decisions to let people go could turn that into a moment of opportunity by not just handing money and hoping they eat but giving them the chance to up-skill, have support to find the right path, this could be a positive shift for our entire economy. More startups and business in the local economy equals a boost in employment, more discretionary income in the community, tax income increases for local governments.
And don't forget, there will be immense benefits for those who follow this new expanded approach. As we try to find points of safety and security, we are looking for more examples of other leaders like Chesky, and for each one we see, we will commit or recommit our emotional brand connection. Let us never lose sight that people buy emotionally and justify with logic. The power of Chesky's letter rocked positivity and compassion through more than just his staff but anyone who has bought into the Airbnb brand. That will have lasting value beyond this moment in time and will enable Airbnb to emerge from the devastation of the travel industry intact and possibly even with a brighter future. Let's hope more follow his lead.